Gold plated phones or how to roll like an oligarch
5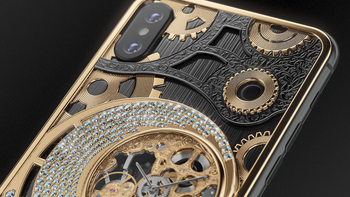 Smartphones are more or less a status symbol. For some people, buying the most expensive smartphone available at popular retailers just doesn't cut it. How can you show you make 100 times more than someone else when you have the same smartphone? Cars? Sure, but you can't carry those in your pocket. This is where blinged out smartphones come in. Gold, leather, diamonds and Damascus steel are just a few of the materials you'll find on those devices.
There's a company called Caviar (very appropriate) that specializes in such phones and today we'll take a look at some of its products. Not because we think you might get one, but because they're so ridiculous it's amusing to entertain the idea of someone using one of them on daily basis. According to Caviar's website, there actually are people who own their devices and there's even a
list of the more notable ones
. To no one's surprise, most of them are Russian. Make your own conclusions.
Now let's begin our journey into the world of ultra-luxury phones!

Fine gold Note 9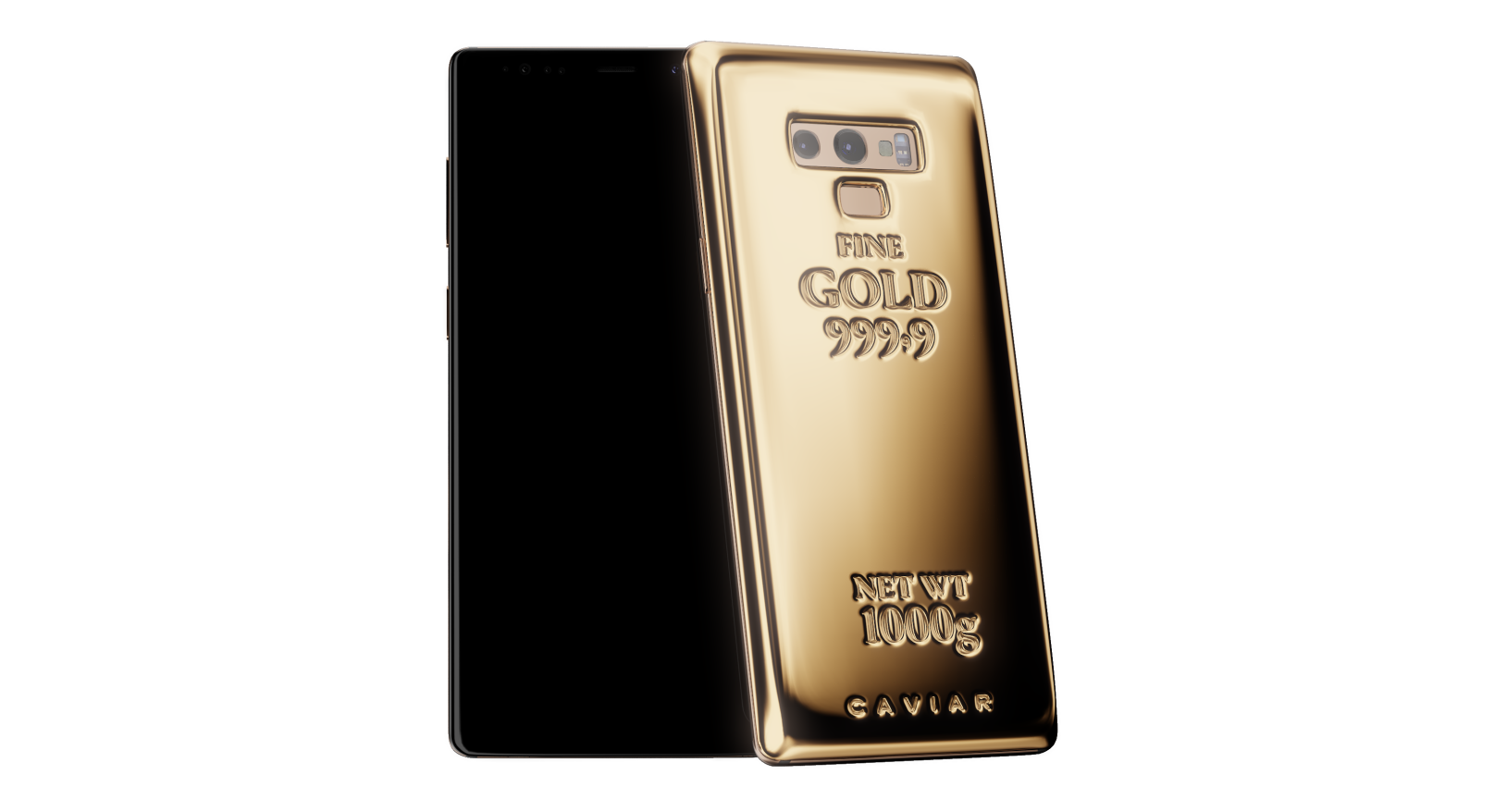 What you're seeing above is basically a bar of gold with a Samsung Galaxy Note 9 embedded in it. The numbers on the back are not random, the amount of gold used is literally 1 kg. The Note 9 is not exactly a small and light device on its own, now imagine having over two pounds of gold around it. "But wait, that must cost a small fortune!" you're probably thinking, and you're right. $59,040 to be exact. What's more shocking than this price tag is the fact that it is for the 128 GB version. Want the 512GB one? That'll be $59,270! Yes, Caviar will charge you $230 on top of the 59 grand you're already paying for the extra storage.
iPhone XS diamond edition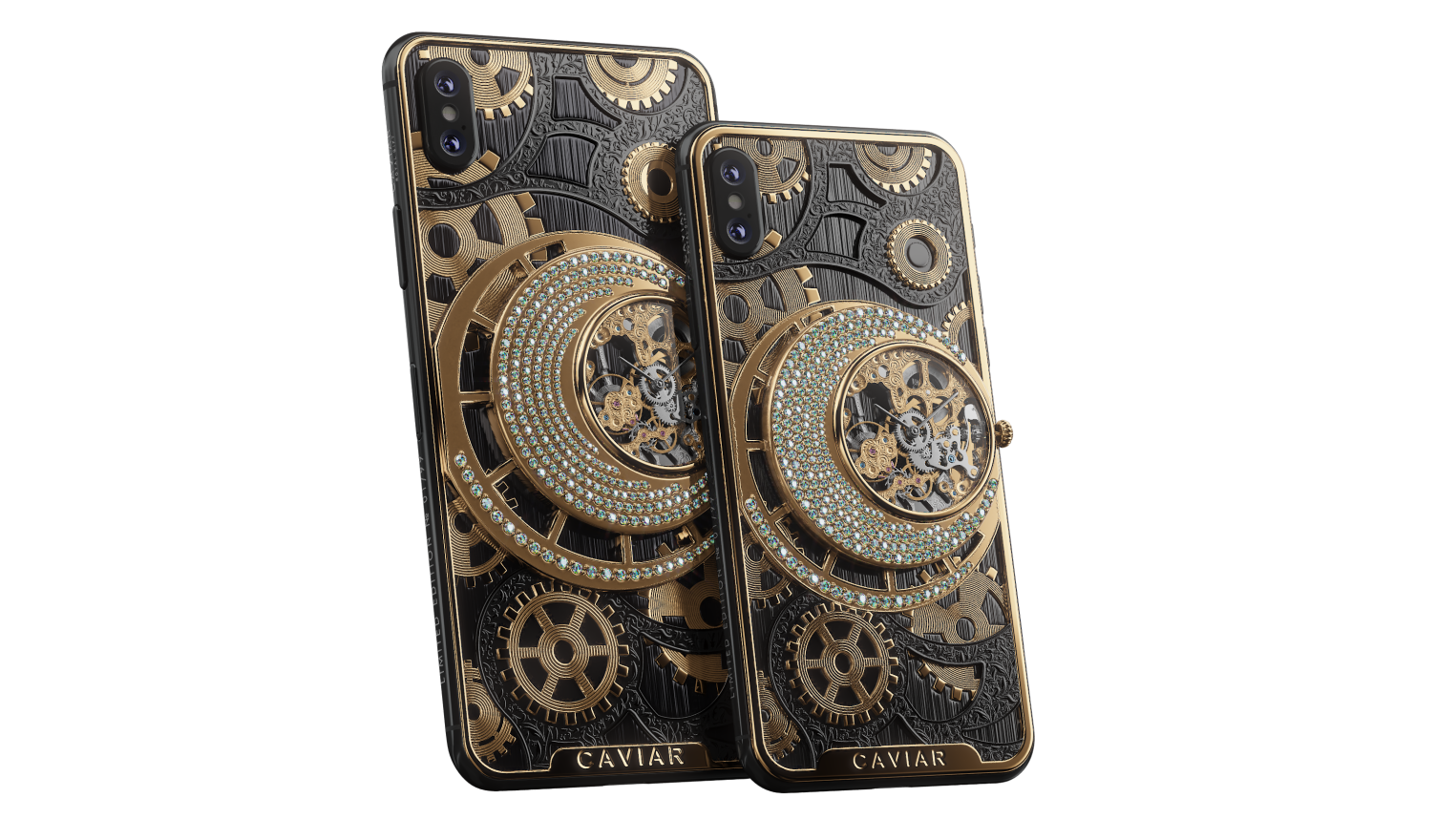 We all know the preferred smartphone among the rich is the iPhone. Caviar knows that as well and has a wide selection of pimped out iPhone XS and XS Max for its customers to choose for. But the one that will get the most attention is the pictured above Grand Complications Skeleton Diamond Edition that will set you back "only" $23,940 if you choose the 512GB iPhone XS Max (again, you can save a couple hundred bucks by choosing smaller storage). What makes this case unique is the integrated Swiss watch with the movement clearly visible, various gold plated elements and the 252 diamonds that are embedded in the back panel. The whole ensemble is truly a sight to behold, but probably its best feature is that it makes the camera bump on the iPhone the least of your concerns when handling the device.
TsarPhone Vladimir Cross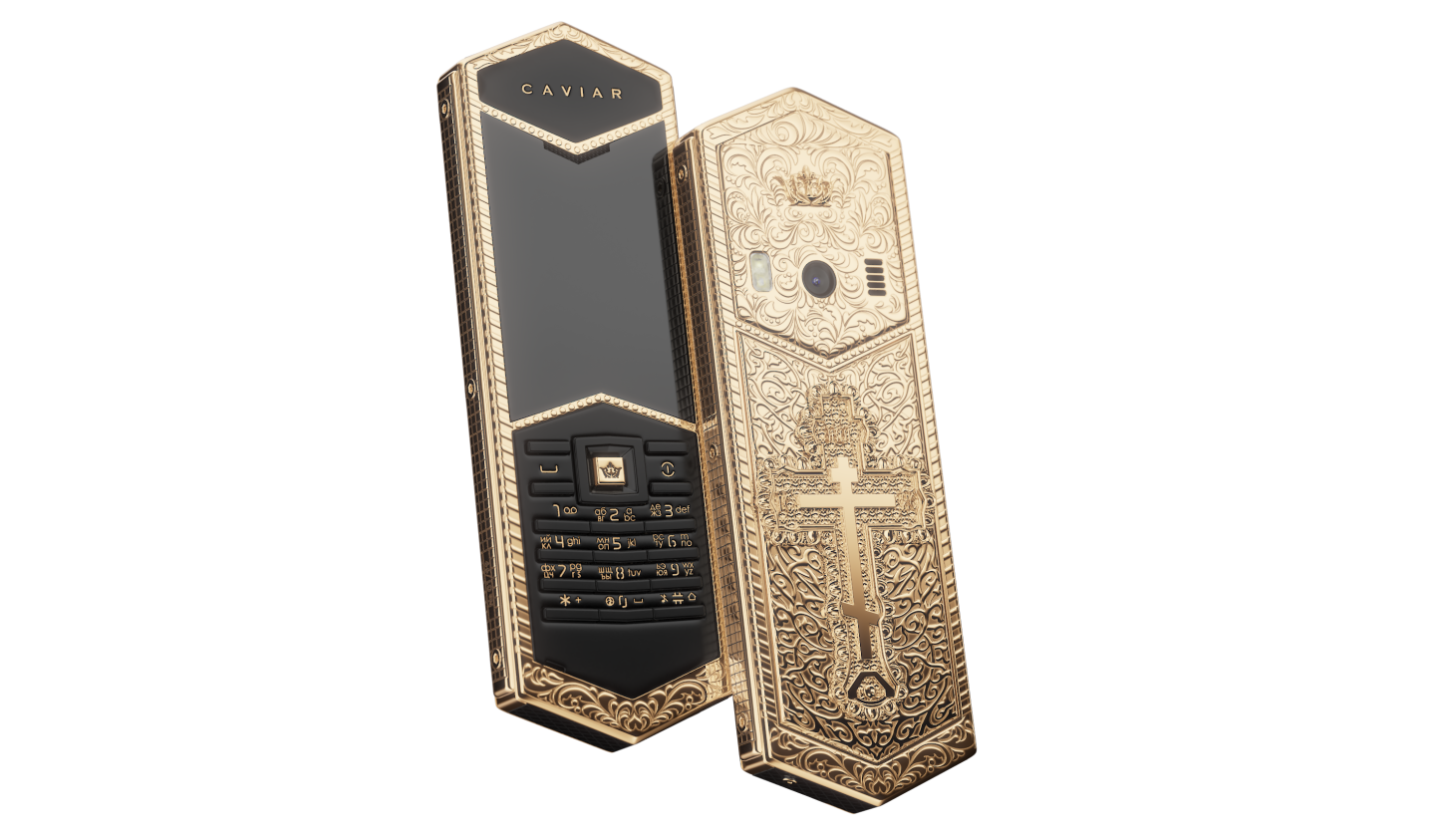 Nothing says "I'm newly rich and from Russian descent" as well as this clash between religion, technology and tackiness. There's definitely more from the last two in this device than the first, as it becomes apparent from the spec sheet. It includes: unheard-of operating system, 1GB of RAM, 2MP camera, 830mAh battery and 3G! This phone is closer to a paperweight that can make an occasional call than to an actual phone. But at least it has the price to match, some measly $4,710! When you eventually reach the heavenly gates, we're sure this tribute to Jesus will open them for you at once!
But what if this phone just isn't sending the right message for you? Then you should probably go for:
Leaders Putin-Trump Peacemakers Nokia 3310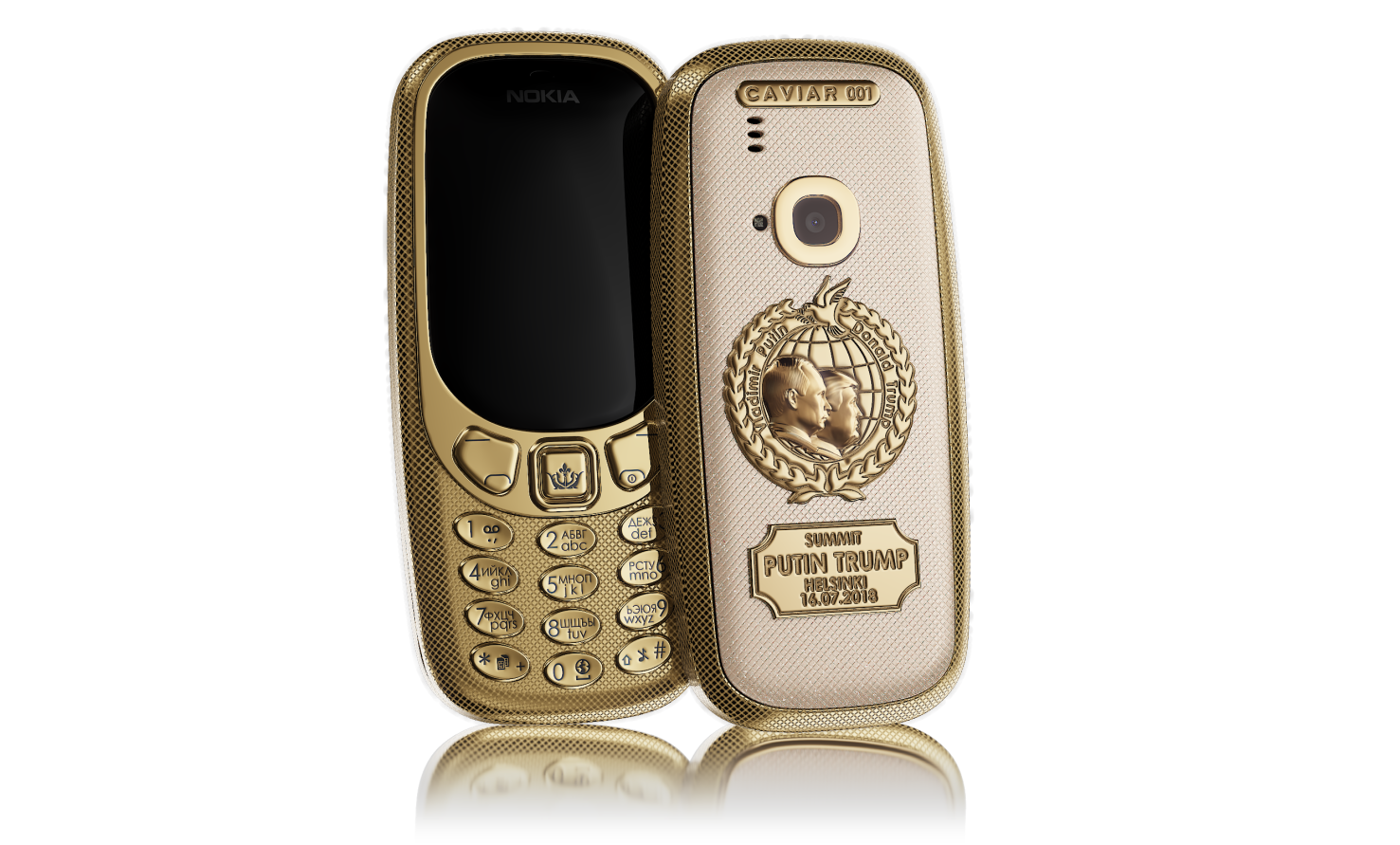 The glorious day when Vladimir Putin and Donald Trump met in Helsinki is more dear to you than your own birthday? Well, this phone is the one to get! The gold-plated Nokia 3310 sports a bas-relief that includes Putin and Trump surrounded by an olive wreath and topped by the Dove of Peace. Under it is a plate that commemorates the historical date: 16.07.2018. And that's not even the best thing about this phone! It costs only $2,620, barely double the price of a top-specced iPhone, there's literally no reason to not get one! Or are you saying you don't like peace?
That's just a small sample of what Caviar is offering. If none of these seem to match your taste, we're sure you'll find the perfect one on
their website
, just make sure you have your platinum credit card ready for checkout!