Gold plated Apple iPad Air 2 glitters for the camera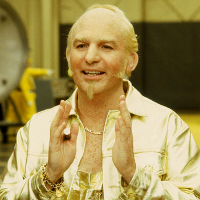 For some, the
Apple iPad Air 2
is already a treasure. The thinnest tablet on the planet is also the first iDevice to have the privilege of getting stuffed with 2GB of RAM. If that isn't enough for you, how about a 24K gold-plated iPad Air 2? Vietnamese jeweler Karalux will be more than happy to sell you the 64GB version of the slab, gold-plated, for $1315. That is approximately a $700 premium over the regular retail price of the tablet.
16GB and 128GB models are also available, priced at $1174 and $1644 respectively. And as a special "reward" for each buyer who picks up one of the gold-plated iPad Air 2 units before the end of the month, Karalux will give them a gold-plated tie pin, or a Zippo lighter with the same finish.
Karalux is also offering a 24K gold plated version of the
Apple iPad mini 3
at a premium of $450 over the retail price of the slab.The company has also produced a gold plated
BlackBerry Passport
.
24K gold plated Apple iPad Air 2 is available from Karalux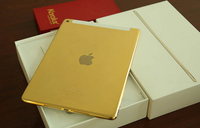 source:
Karalux
via
GSMArena