Girls Around Me yanked from the App Store, lives in comics now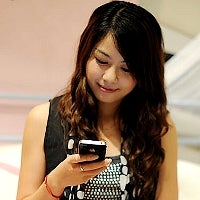 The ultimate stalker app Girls Around Me has been pulled from the App Store, but gave late night comedians food for at least a week of jokes and puns. Joy of Tech has also chipped in with its latest comic on the subject matter, which you can see below.
Girls Around Me used Foursquare to see where you are, and then scans the vicinity for women profiles checked-in at nearby places. You can get in touch with the girl then via Facebook, as the app asks for your Facebook info upon login, so it has all of your stats as well.
Not that people using Foursquare aren't aware that anyone nearby using it can try to get in touch with them, but the Facebook part was the most troubling, said law professionals. "
This would be a very different application if it didn't link back to Facebook, which is the treasure trove of information. With that link, this app could easily be a "let's stalk women" app,
" according to Elizabeth Stark, who teaches about privacy on the Internet at Stanford.