German Interior minister bans iPhones, BlackBerries
23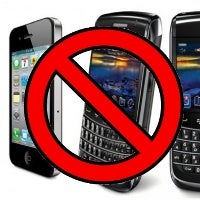 The iPhone is probably the most coveted gadgets around the globe, but if you happen to work in Germany's Ministry of Internal Affairs, you'd have to
give your iPhone or BlackBerry up
. Why? It's a threat to security since the underlying servers powering the iPhone and 'Berries are based in the US.
Unnamed officials quoted this the biggest concern forcing the ban, which was allegedly imposed by German Interior minister Hans-Peter Friedrich.
The minister fears that information could be snooped, and there's plenty of confidential information in a country's Interior ministry. So are government employees forced to use ancient feature phones? Not exactly - the whole ministry uses HTC handsets equipped with special software provided by the Federal Office for Information Security.