Galaxy S7 edge screen replacement is $270, are you currently paying phone insurance?
71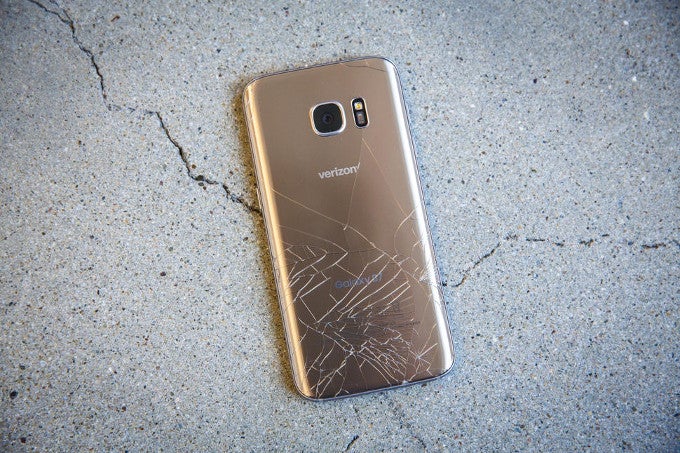 Galaxy S7 and S7 edge are very easy to crack when dropped on both sides (image courtesy of CNET)
Shattering the display of your pricey new
Galaxy S7 edge
will result in not only heartache, but also significant financial pain, inflicted upon you by the grandmaster of all screens curvy and bendy - Samsung.

We probed the phone maker, and it turns out that it will cost you about $270 to replace a broken S7 edge display in the US, while Samsung promises that it will be restored to its full specifications, waterproof chassis and all, plus it offers a fairly reasonable turnaround time of about a week to ten days.
Still, nearly three Benjamins to replace the screen of a phone that cracks very easily when dropped without protection is a bitter pill to swallow, so we were curious if you have ever gone with any of those insurance payment plans that carriers, third-party firms, and even Samsung or Apple themselves now offer. For a fairly modest monthly payment, and a not-so-modest deductible, insuring a phone like the S7 edge might be worth it in the longer run, and even just for a screen crack.
Other phones don't have flexible panels with plastic instead of glass substrates, though, so replacing their most expensive part isn't that steep (about $150 for the
6s Plus
, 3D Touch and all), so insurance may come up as unneeded luxury. Are you currently paying for phone insurance to offset your clumsiness? Tell us in the poll below, and chime in the comments whether you have carrier, phone maker, or a third-party option.