GPS is failing users in Moscow; apps like Pokemon Go and Uber are among those affected
9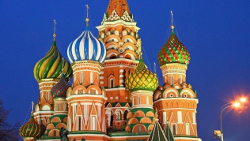 What is happening to mobile apps that rely on GPS in Central Moscow? Apps ranging from Pokemon Go to Uber are not working near the Kremlin. Instead, apps that rely on GPS coordinates to work correctly are either shutting down, or showing users to be 18 miles away at Moscow's Vnukovo airport.
Those near the Kremlin trying to grab a ride via Uber cannot give the ride-sharing service their correct location. Pokemon Go players are having trouble in that area finding and catching Pokemon. Even those running the Moscow Marathon last month said that their jogging apps lost track of where they were, and how far they had run once they started approaching the Kremlin. One marathon runner found that the app he was using had added 25 miles added to the distance he had run. Once again, this took place near the Kremlin.
The GPS issues started taking place in June, and seem to come and go in a pattern. Grigory Bakunov, a programmer with Russian internet firm Yandex, believes that the Russian government is playing around with the GPS near the Kremlin to prevent drones from flying over the area. He comes to this conclusion based on the GPS diversion to Vnukovo airport.
Dmitry Peskov, a spokesman for Russian President Vladimir Putin, said that he recently experienced the GPS issue himself while driving past the Kremlin. He says that he does not know the reason for the GPS malfunction. While someone in the Russian government might know the exact reason why GPS tracking fails near the Kremlin, it appears to be another secret that the Russian people are kept in the dark about. For now, the drone explanation sounds as good as any.
source:
AP