Foursquare's Swarm app has reintroduced the mayorship feature
1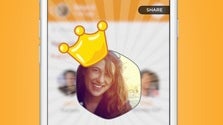 Remember Foursquare, that cool little check-in app that added an element of competition and fun to the generally mundane? During the early days, the app was effortlessly enjoyable, and had a solid, dedicated core user base that would diligently check into coffee shops, theaters, and myriad other points of interest. Then, Foursquare decided to dice its famed app up, adding a separate, social check-in app
called Swarm
. Having removed global mayorship -- arguably one of the highlights of Foursquare -- and made
quite a few other changes
besides, the network has become a bit of a ghost-town. Now, Swarm has reimplemented mayorship the way it used to be on Foursquare, meaning your twice-daily visit to Starbucks may reward you with something other than a caffeine high.
Foursquare was one of a number of social apps to boast a strong user base during the rise of the App Store and Google Play, and seemed to have found a real niche. Users could discuss pros and cons of certain outlets and areas, advising one another on what to do and which parts to avoid. The badges and the mayorship, meanwhile, kept everything light-hearted and fun, but once Swarm emerged, users could only become the mayor of a certain outlet among their friends.
The rise of other social apps, most of which let you offer up location-related info with consummate ease, has meant that maintaining and continually opening a separate app like Swarm amounts to a frankly unnecessary chore. Still, if you are a Foursquare devotee, or if you've not checked your account in a while, the lure of dethroning complete strangers to claim their mayorship may be tempting enough for you to revisit the Swarm app. We're not completely sure as to why Foursquare has opted to reinstate this feature now, but if you're feeling nostalgic or are still a regular user, be sure to check the latest update.