Former Microsoft employee arrested for stealing and leaking trade secrets to blog
10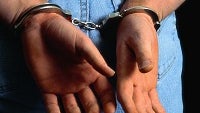 It is easy to take for granted leaks of information about upcoming products, especially in the tech world, and particularly in the consumer mobile space. Such decisions made by people need to take reality into account, however, and that reality is that companies would prefer that such confidential information remain confidential.
Of course, a lot of companies undoubtedly leverage such resources to pique interest in upcoming products. There is a line between leaking information and outright stealing it though.
A former systems architect with Microsoft, Alex Kibkalo, is charged with breaking into Microsoft's Redmond campus, stealing code from a server, and leaking that information. Alex used to work for Microsoft in Russia and Lebanon. Among the information he allegedly stole included information related Windows 7, Windows 8, Windows RT as well as the source code for Microsoft's Activation Server Software Development Kit. He passed this information to a French technology blogger.
The blogger apparently cautioned Kibkalo against leaking too much information, after he sent the SDK to the blogger with the prospect of allowing people to reverse engineer the code. Kibkalo also sent pre-release data about the Windows operating system to the blogger.
In late 2012, the blogger sent the SDK to a Microsoft employee to confirm if it was authentic. The employee sent it to a Microsoft executive instead. From there, Microsoft was able to find an email linked to Kibkalo. He was arrested on Wednesday in Seattle. The blogger was not named in court documents, but he was traced to Kibkalo through the blogger's Hotmail account. The case is being held before US Federal Court in Seattle.
Alex Kibkalo worked for Microsoft for seven years and left the company after apparently receiving a poor performance review.
sources:
Reuters
and
Seattle PI
via
VR-Zone