Former Apple team leader sheds light on the story behind the original iPhone clickwheel prototypes
This Monday marked the iPhone's 10th anniversary, a "birthday" that unsurprisingly received a lot of media attention. A lot was written on how this revolutionary handset changed how we perceive the word "smartphone" - from
retrospective articles
and stories about its development to
sales analysis and infographics
.
The thing that perhaps received the most attention was a YouTube video uploaded by Sonny Dickson, which appeared to show two prototypes of the original iPhone - the P1 and P2. The video would have you believe the tale that there were two teams within Apple that competed for Steve Jobs' approval – one crew tried to create a version of OS X that would work on a mobile device, and the other made efforts to turn the famous iPod into a phone.
However, this story was debunked by Tony Fadell in an interview with The Verge. Mr. Fadell, who is known as "one of the fathers of the iPod", was a team leader in Apple's iPhone division at the time. He explained that his team was developing a lot of different UI's, with around 16-17 potential software and hardware approaches for their smartphone project. He further elaborated by stating that there was a competing set of ideas, and the entire division worked together on finding the best solution:
Sometimes stupid things only seem stupid at first, but if you break through, it actually becomes smart. Like, "Oh, everyone would want to type on a hardware keyboard, no one wants to type on glass." Those kinds of things. You had to keep pushing people so that their first knee-jerk reaction isn't the answer.
Fadell continued with an explanation on what exactly we're seeing in the video. He revealed that Apple used two different kinds of prototypes – development board prototypes and prototypes for the UI team. The different "operating systems" that the video shows are actually nothing more than apps, created via Adobe Director by the UI team, which were later ported by someone to a hardware prototype. Fadell stated that he wasn't aware when did the porting occur or who did it:
Somebody ported something to actual iPhones. So, somewhere along the way, somebody decided to port it just for fun. There were no hardware demos. It first started on the Mac... Someone, somewhere ported that thing, and that's why it's shown side by side. It was never, we never had anything like that at Apple when we were making decisions.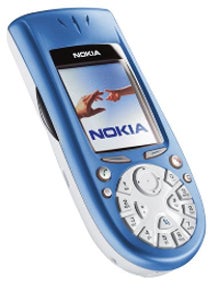 Nokia 3650
The interview also reveals other interesting facts. Apparently, we were very close to getting an iPod phone with a small screen and a physical clickwheel, which would have resembled Nokia's 3650 model. Steve Jobs was a big proponent of the idea, but the project ultimately failed as dialing a phone number on the clickwheel was a very slow and awkward experience.

As for the origins of iOS, Fadell revealed that there were initially a Linux-based OS that was developed by the former leader of the iPhone division Jon Rubinstein, and another project headed by Scott Forstall, that aimed to reduce OS X for a mobile device. When Tony Fadell took over, he killed the Linux project and went ahead with Purple OS – the codename of what we now know as iOS.

In terms of hardware, the ARM processor that was used in the first iPhones was chosen due to it being present on the iPod:
It came from the iPod. We took all the stuff from the iPod onto that. Ultimately, later after the iPhone was successful, then Steve was trying to do the switch to Intel, and that's where the Isaacson book and that whole scene about Intel vs. ARM [came from]. But it was always ARM from the beginning, it was not even a decision, because we were building up from the iPod.
source:
The Verge