The first death-by-selfie statistics are out
9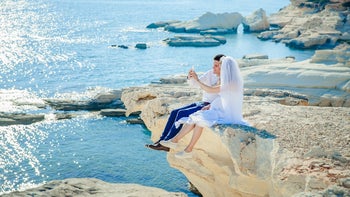 People are falling off cliffs, being electrocuted while climbing on trains to take a selfie, or drowning while jumping in the water during high tide for a few quick snaps. The "death by selfie" incidents are starting to reach epidemic proportions, with psychologists scrambling to explain how today we are living in the virtual as much as in the physical world, and oftentimes find it hard to distinguish between the two.
Nowhere is that trend more pronounced than in doing dangerous stunts just to take that selfie or footage to post on your social media or video account for the proverbial 15 minutes of fame.
The tide seems to have started from those Russian kids climbing to the top of cell and TV towers, bridges and other extremely high structures to do some stunts and make a footage out of it. While these may have been peculiarities of the Russian macho psyche to constantly prove your bravery (or idiocy, if you ask the parents), and the Russian authorities have been warning about such stunts for a while now, the trend still quickly caught on, leading to more and more dangerous undertakings.

We are now up to the point where death-by-selfie incidents have killed at least 259 people in the 2011-2017 period, according to researchers from the All India Institute of Medical Sciences. They scoured local and foreign news reports to calculate the reported such deaths in the past seven years and came up with this number. The figure is most likely on the low side since it is only derived from the officially published cases in the media.
Said media has seemingly been mainly local sources, as India took the first place with 159 cases, followed by Russia, the US and Pakistan. The victims have been mainly male and under 30 (72%), pouring more water in the mill of the misplaced bravado argument.
Recommended Stories