First-generation Apple iPhone will become officially obsolete at Apple's retail stores on June 11th
20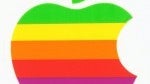 A leaked document reveals that Apple's retail stores intend to officially label the OG
Apple iPhone
obsolete
on June 11th. This is not being done just to point out to those still using the phone with its 128MB of RAM and 2G EDGE connectivity, that it might be time for a new model. It actually is being done so that it becomes clear what kind of support Apple owes those with the phone.
The soon to be obsolete first-generation Apple iPhone
Apple usually considers devices discontinued more than 7 years ago to be obsolete and no longer offers any support at all on such products. The first-generation Apple iPhone right now is considered
vintage
. These are products discontinued more than 5 years ago, but less than 7. Such devices receive no hardware support except for those units bought in California where repair coverage is mandated by law.
Despite the obsolete status of the OG Apple iPhone starting on June 11th, as far as AppleCare and Authorized Service Providers are concerned, the device will be considered vintage which means a well placed call ahead of time might still be able to get you some service on your ancient model.
source:
9to5Mac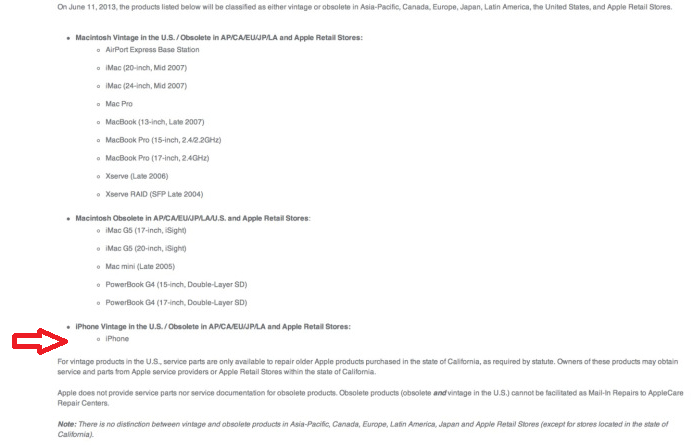 Leaked document shows the OG Apple iPhone becoming obsolete on June 11th