Final Fantasy begins a new adventure in the Windows Phone Marketplace
5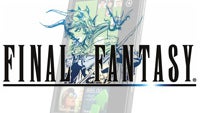 The iconic RPG, Final Fantasy, has found new life in the Windows Phone Marketplace. While it will surely bring back memories, this isn't a direct port of the 1987 NES version, rather it is ported from the iOS version, which is based on the PSP remake that debuted in 2007.
Navigation is performed with a virtual pad and battles use more of a tap system. Oddly enough the game runs in the same aspect ratio as the iPhone version causing it not to fill the screen. The only somewhat redeeming point about this decision is that there is a clock icon that resides in the black bar. When clicked, you can access the phone's battery life, wireless, and cellular signal, but we think it's pretty safe to say that most gamers would have preferred a full screen experience.
Even with that small annoyance, Final Fantasy is a classic that is a welcome addition to the Windows Phone arsenal. It is available now in the Windows Phone Marketplace for $6.99. You can download it by
following this link
.