Final Fantasy VII finally officially released for Android
11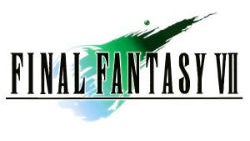 Final Fantasy VII is one of the most fondly remembered games of all time. It's been far too long since we've played the game, so we can't really say whether the game is legitimately that good or we have nostalgia goggles, but we remember loving the game for the OG Playstation. The game made it to iOS almost one year ago, and now it's finally made it to Android too.
However, we should note right off the top that not only have a couple early reviews said that the colors of the in-game cut scenes are off, but Square Enix itself has admitted that the game contains a bug, but was released anyway. Directly in the Play Store app info, Square Enix says, "Depending on the terrain and timing of the action, the buggy, submarines, airships, and other modes of transportation may cease to move when the player embarks or disembarks." And, the only way to fix the bug is to restart the game from a save file, so they suggest saving often.
Maybe even worse, the game requires 4GB of space in order to be installed, but will only take up 2GB once it's installed properly. Lastly Square Enix only guarantees functionality on a handful of devices -- Sony smartphones, Nexus devices from Nexus 4 and newer, Samsung Galaxy S5 and newer -- running Android 4.3 and higher.
All that said, it'll also cost you $15.99 in order to play this 19 year old game on your smartphone. Even if it is still a great game, is all that worth it?