FCC votes in favor of making spectrum available for 5G use
3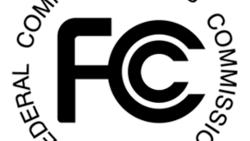 The FCC is clearing the decks, preparing for the next generation of wireless service. According to a report published today by
Reuters
, the regulatory agency voted to open up close to 11GHz of high-frequency spectrum for "mobile, flexible and fixed-use wireless broadband." The four major U.S. carriers are in a race to determine which one will be the first to provide 5G service in the U.S. Earlier this week, Verizon became the first of the U.S. majors
to publish its 5G radio specs
.
FCC chairman Tom Wheeler says that the first commercial deployment of 5G should take place in 2020, and help more Americans gain access to the internet. Wheeler added that 5G service could also lead to many new inventions and innovations that have yet to be thought of. "This is a big day for our nation," he stated.
In the race to be the first with 5G service, the U.S. carriers will have to compete with overseas operators. South Korea would like 5G service to be available by 2018 when the country hosts the Winter Olympics. Japanese officials are working hard to have 5G signals in the air above Tokyo in 2020, in time for the Summer Olympics. The EU and China are also developing 5G service.
"There is seemingly no limit on how what we refer to as 5G could impact our everyday existence. A refrigerator that not only alerts you to a near empty egg carton, but automatically adds that item to a virtual shopping list, enabling a delivery to your door by week's end, without any action from you."-Mignon Clyburn, commissioner, FCC
With different countries, and even different carriers within those countries all working on the next generation of wireless service, standards still need to be devised. The good news is that with today's FCC action, the agency is showing that it will make enough spectrum available to develop and commercialize 5G. As far as defining the standards is concerned, the agency will leave that up to the private sector.
source:
Reuters