FCC approves Verizon buyout of Vodafone
4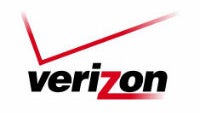 A few months ago, reports began gaining steam that there had been a
breakthrough in the negotiations
between Verizon and Vodafone, which would allow Verizon to buyout Vodafone's stake in Verizon Wireless. Early in September, the deal was announced which would have Verizon paying
$130 billion
to regain full control of its wireless network, and now the first regulatory hurdle has been crossed.
The FCC has now approved the deal under new provisions which are designed to make it easier for foreign companies to invest in U.S. wireless networks, although obviously in this case it is having quite the opposite effect. The purchase is expected to go through in Q1 of 2014, at which point Verizon will pay $130 for Vodafone's 45% stake in Verizon Wireless. Once the deal is closed, Verizon will have full control over its wireless network.
On an interesting side note, there have also been rumors that AT&T is looking into purchasing
Vodafone in 2014
. AT&T had been trying to work a deal to purchase Vodafone's European operations sooner and then give the stake of Verizon Wireless back to Verizon, but that fell through. So, AT&T could continue with its bid after the Verizon deal closes.