Excellent skateboarding game True Skate goes free on Android
4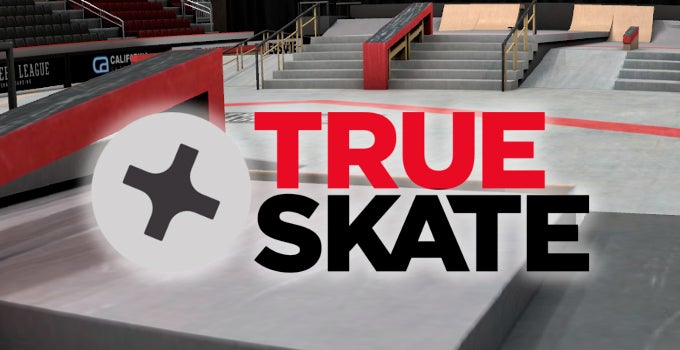 Before there was
Touchgrind
on Android, there was
True Skate
.
Based around a similar dynamic control scheme as the then iOS-only
Touchgrind
series, True Skate managed to win a lot of fans, and for good reasons.
Like in other skateboarding games, here, you are tasked with performing tricks and chaining mad combos, but the big difference comes from how the game controls and the player's perspective.
True Skate's
gameplay is not predicated on scripted animations for tricks, but rather on more freeform physics-based model, similar to that of EA's
Skate
series.
Unlike in
Touchgrind
, here you don't even necessarily need to keep your feet —
err
, fingers — on the board at all times. Instead, you are free to swipe over your skateboard to perform all kinds of real and made-up crazy tricks. You don't even get "penalized" for landing the board upside down and can just flick it to turn it over.
The in-game camera is positioned slightly behind and above the board, giving you a good view of the action and ample room for control over your board.
Previously priced at $1.99,
True Skate
is now free on Google Play for a limited time. Additional skateparks and content are still tied to in-app purchases.