EU slashes costs of mobile roaming with lower rates starting Monday
6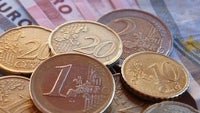 Starting on Monday, the cost for travelers in any EU country to use their mobile phone will be lower. The new EU rates for roaming will allow those making a call to pay
17% less
for each minute while those receiving a call will pay
12% less
each minute. A text message will be 11% cheaper under the new rates.
The new rules also affect the cost of downloading a map, something many travelers do, checking email and loading pictures. The price for downloading data while roaming will decline by 36% on Monday. Since 2007, the cost to download data while roaming in the EU has dropped by a whopping 91%.
The new rates starting tomorrow, not including taxes, will be 45 cents per MB to surf the web and download data, 24 cents a minute to make a phone call, 7 cents a minute to receive a call and 8 cents to send a text message. The EU says that these rates are
down 80%
all together since 2007.
"The latest price cuts put more money in your pocket for summer, and are a critical step towards getting rid of these premiums once and for all. This is good for both consumers and companies, because it takes fear out of the market, and it grows the market."
-Neelie Kroes, vice president, EU
source:
TheGuardian