ESPN Goals hits WP7 in UK
1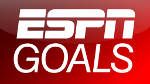 We told you last week about the ESPN Goals app. It's a solid app for those of you looking to follow the Barclays Premier League season in video. Well, the app has finally hit the Windows Phone Marketplace, and as promised, it no longer requires a subscription and will give you all the features for free.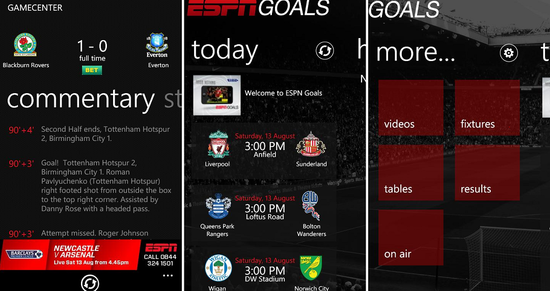 Video of goals and match action from every Barclays Premier League match all season long
Live scores and match stats
Fixtures and results from around the league
Additional video including match previews and weekend round-ups
Video alerts: Alerts for goal videos, match highlight clips and Weekend roundup clips
In-match Clips
Best of all the video clips come through just a few minutes after it happens in real life (with the exception of a short window on Saturdays where the video is delayed.
ESPN Goals is available for free in the WP Marketplace, but only in the UK.