Dish's LTE network won't see the light of day until at least 2016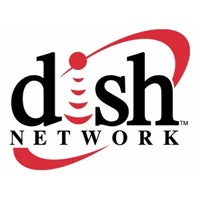 While there was some chatter in the air about a possible
buyout of Dish Network by AT&T
, nothing has really come of it and it looks like Dish is now in negotiations with the FCC to sketch out its plans for its own LTE build out. Unfortunately, they are now in the midst of a disagreement on a realistic timeframe.
Essentially what it all boils down to is that Dish says it needs 4 years to reach 60 million customers and the FCC wants to see 90 million customers in 3 years. Dish says that it needs 48 months after the LTE Advanced specs are finalized just to buy and setup equipment and devices, upgrade its customer service and billing systems, add support for systems that meet regulatory requirements such as E911, and, of course, test the service. In essence, Dish says it cannot realistically build and launch a LTE network until 2016.
Dish also argues that other companies that were better positioned for LTE rollouts were offered much more lenient deals. For example, both Verizon Wireless and AT&T were granted 10 years to cover 75% of the population and T-Mobile was given 15 years for its deployment.
As far as the aforementioned AT&T deal, apparently Dish is not disillusioned to the undertaking they are about to embark on. Even as recently as earlier this month, the TV company made it clear that it is interested in partnering with wireless companies to launch its LTE Advanced Network. Chairman Charlie Ergen said, "We're talking to everybody out there that has some piece of the wireless business that we think can help us either as a vendor or a partner or a customer, whether that be in the chipsets, the handsets, the towers and so forth and so on."