Did you know that most US smartphone owners download exactly zero apps monthly?
42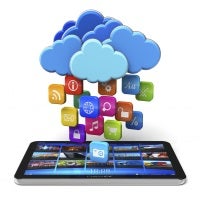 Even though smartphone popularity is at an all-time high, most US smartphone owners download no more than zero apps in the span of a month!Yes, according to a comScore survey, a whopping 65.5% of users don't even bother trying out a new app, while a comparatively miniscule
2.4
% download more than 8 apps a month. So, apparently 34.5% of US smartphone users account for 100% of the app download activity over a typical month. Yikes!
So, what's up with that? Well, smartphone users still access and search for apps every day. In fact, people actually love their apps! comScore says that as much as 42% of all app time spent on a smartphone is spent with everyone's most used app. Talk about spending quality time! So why don't users get new apps as often? Well, a possible explanation is the apps that people already have installed on their devices do more than fine. And most of these apps either come stock, or are built by established companies, such as Facebook, Google, Pandora, and Yahoo — making it hard to consider an alternative by a different developer.
Another possible explanation is that Apple and Google's app stores could benefit from an improvement in their app discovery facilities. The App Store and Google Play both give users top ranking lists, passable (but not very refined) search engines, and hardly any editorial features to bring apps to the spotlight. They expose the popular and big name apps, alright, but it's still very hard for small, yet clever new apps to surface and get noticed.
So, how many new apps did you actually download in September? Care to tell us about it in the comments? We must admit, we aren't super-heavy app users here at PhoneArena, as we often find that Android and iOS's essential apps cover pretty much all our needs. But new games are always a treat, and running our App Spotlight column exposes us to interesting new apps every day, so we do stay in touch with Apple and Google's stores, even if we don't shop super often!
via
QZ