Denuvo DRM is coming to Android to crack down on game piracy and modding
6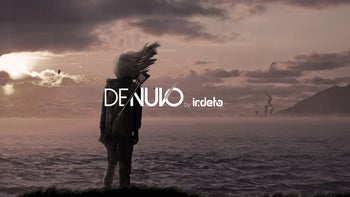 The controversial anti-piracy solution for PC games, Denuvo DRM, is coming to Android. If you're not familiar with Denuvo DRM, it is a much-maligned "anti temper" tool that's seen wide implementation in PC games over the past couple of years. Unfortunately, more often than not, it hasn't been reliable enough to prevent those pesky pirates from cracking games literally within the first week of release. On the other hand, some of its implementations have caused quite a bit of annoyance among legitimate buyers of games.
A recent example of bad Denuvo DRM implementation is Sega's Yakuza 0, which had its DRM removed in an official patch (without so much as a word in the update notes), which not only decreased the size of the game, but also made it quicker to launch. Well, Denuvo DRM is now stepping in the mobile market with the goal to protect Android games from being tempered with by hackers.
In its
press release
, Irdeto (the company behind Denuvo), claims that its Mobile Game Protection system is designed to ensure that
"legitimate players get the best possible experience and revenue streams are not eliminated."
The press release further claims that the system will have
"minimal impact on user's gameplay experience."
Irdeto says that Denuvo DRM on Android can be implemented to the final APK, without needing the source code of the game, meaning that the integration of the system requires
"zero operational effort."
Some of the key features of Denuvo Mobile Game Protection include
"configurable protection levels, smart detection of protection points, root detection, anti-hooking, virtualization and integrity verification."
It's true that piracy is a big issue for Android developers, with cracked and modded versions of games floating around the web freely. Even free-to-play titles are affected, as hackers have been able to mod them to allow players to circumvent in-app purchases and get what they want for free. It remains to be seen how many developers will be on board with the Denuvo mobile DRM, but the situation may be different from the handful of fiascos that PC gamers have witnessed over the past couple of years.