Deleted iPhone Notes found to remain in iCloud storage long after their 30-day expiration time
8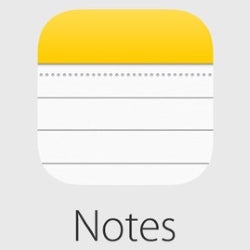 Russian company Elcomsoft has a thing about breaking into Apple software and pointing out security flaws. It's a darn fine sport if you really know what you are doing, and the Russkies do.
Their latest discovery is that notes written into the Notes app and sync'd to
iCloud
remain in storage after the user deletes them, and long after the 30-day period of keeping them in the "Recently Deleted" category has expired. This goes contrary to Apple's claim that notes are permanently deleted after 30 days. They might be – on your iOS device – but their ghosts remain in the cloud.
Thankfully, at this point accessing those iCloud zombie notes is only accomplished via Elcomsoft's proprietary Phone Breaker tool. It's able to download and extract all notes from iCloud. In the given example, an
iPhone 7
with 288 notes stored on it nets 334 notes downloaded from the user's iCloud account. The 46 extra notes are long-gone material that Apple kept in online storage for some reason.
This policy is inconsistent across different devices. In one instance, Elcomsoft found deleted notes dating back from 2015, while another probe only showed notes retained for two weeks after the 30-day expiry period. Apple has been alerted for the situation and is expected to eventually deliver a fix, based on previous rapport between the companies.
ALSO READ
source:
Elcomsoft
via
SlashGear