Deal: Sony's WH-1000XM3 premium headphones drop to just $230 ($120 off)
2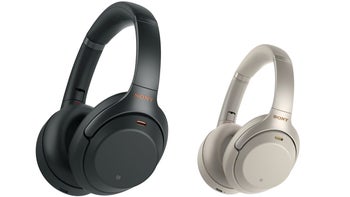 Looking for a pair of premium headphones that feature noise-canceling technology but can't afford to pay more than $300? Today is your lucky day, as Sony's WH-1000XM3 headphones are now cheaper than ever.
Among the best noise-canceling headphones in the $350 price range, Sony WH-1000XM3 ear speakers are on sale for just $225 at Rakuten. Before you'll be able to get them, there are a couple of steps you need to follow.
First off, you need a valid Rakuten account. As you'll notice once you visit Rakuten's website, the headphones are listed for $270. However, thanks to your valid Rakuten account, you can apply an additional 15% discount by using the code
SAVE15
at checkout, which will bring the price to just $230, $120 off MSRP.
Sold by Altatac, the headphones are only available in black color. On the bright side, free standard shipping is offered to everyone who orders Sony's WH-1000XM3 premium headphones. Also, Rakuten customers can earn 1% cashback when they buy them.