Cover beta brings context sensitive lockscreen to Google Play
9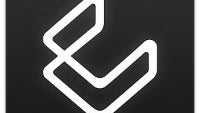 A while back, we got a hold of a Cover beta invite and since then we have been hooked. Unlike Aviate, which brings context sensitive customization to your homescreens, Cover does the same but for your lockscreen. So, when you wake up in the morning, it will give you links for news apps; and, if you're out, you'll get navigation and place review apps. We had been trying to get more invites for you guys, but now you don't need them because Cover is available in Google Play.
The app will learn what apps you like to use at different times of day and in different places, and customize the lockscreen links accordingly. The links are presented in a column on the left and dragging from each will launch you straight into a certain app. Even better, you can just "peek" in at an app if you want to by sliding half way. Of course, if you have a security measure on your lockscreen, the peek feature will not work.
Cover has been in a closed beta for 6 weeks, and in that time the team has updated the app to be much more efficient with battery usage, improved detection when you're in a car, added compatibility for Android 4.4's ART runtime, and added tutorials, customization options, and options for sharing your lockscreen setup.
Cover is currently only available for devices running Android 4.1 or higher in the US, Canada, and Europe, but the team says it is working on lowering the system requirements to Android 2.3.