Cops say that they can force a home full of people to unlock their phones using their fingerprints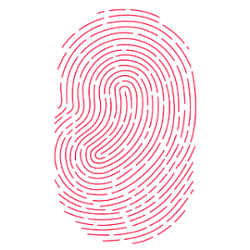 While a Virginia Circuit Court ruled in 2014 that the cops cannot force you to unlock your phone using a passcode, they could force you to unlock your handset using a fingerprint scanner. A court filing dated May 9th of this year by the Department of Justice takes this to another level. In the filing, the government wanted authorization to force everyone inside a home to unlock their phones using their own fingerprints.
The government claimed that while it didn't know in advance which digital devices would be at the home it was going to search, "it has demonstrated probable cause that evidence may exist at the search location." Not surprisingly, defense lawyer Marina Medvin disagreed. "They want the ability to get a warrant on the assumption that they will learn more after they have a warrant. This would be an unbelievably audacious abuse of power if it were permitted."
The court filing mentioned Apple, Motorola, HTC and Samsung as manufacturers of phones that feature a fingerprint scanner. It revealed the government's position that the Fourth Amendment prohibition against unreasonable searches and seizures is not violated by the cops asking for a mass fingerprint unlocking with a valid search warrant. Nor does the Fifth Amendment's protection against self incrimination apply, according to the government's filing.
"(The government wants) authorization to depress the fingerprints and thumbprints of every person who is located at the SUBJECT PREMISES during the execution of the search and who is reasonably believed by law enforcement to be the user of a fingerprint sensor-enabled device that is located at the SUBJECT PREMISES and falls within the scope of the warrant."-Court filing
Forbes spoke with a resident at the home who told them that the search warrant was served. No one at the address was ever accused of committing a crime, although it isn't known whether the cops forced those inside the home to unlock their phones using their fingerprints.
Check out the government's filing by clicking on the sourcelink.
source:
DocumentCloud
via
Forbes