Consumers may not be interested in a Facebook phone
21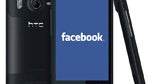 In a recent test of consumer interest, an online poll found that 4 out of 5 respondents have no interest in a Facebook phone, and a mere 7% indicated they would buy one. The poll was hardly conducted in a scientifically valid manner, but it raises an important question: While it's obvious why Facebook would want to control a mobile OS, is there a place in the market for one?
Windows Phone 7, which has largely received
critical praise
, is still having a difficult time finding traction in the market despite a truly novel UI design and the strength of Microsoft's marketing clout behind the platform. Any Facebook phone would have a similarly steep hill to climb, but would be even later to market and (being based on a forked version of Android) probably have less to differentiate itself with.
Another problem is consumer concern about Facebook and privacy. For all of the chatter that surrounds, Google, Apple, and Microsoft gaining too much user information, studies have shown that Facebook faces one of the lowest levels of consumer trust, which can only further erode interest in a mobile operating system created by Facebook.
Finally, it may be difficult to make a case for how the phone benefits consumers, since reasonably good Facebook apps are available on all the major mobile platforms. Full integration might reduce the number of clicks needed to share things to Facebook, but that utility was already offered in phones like the
HTC ChaCha
, which didn't find widespread adoption in the market.
What do you guys think? Anyone out here desperately hoping for a Facebook-based smartphone?
source:
All Things D