Changes coming to AppleCare?
25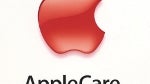 According to an Apple employee who attended last Thursday's town hall meeting between Apple's tech employees and company VP Tara Bunch, changes are coming to
AppleCare
and
AppleCare+
. A person familiar with the matter said that a number of changes will be referred to as the "One Apple" brand.
The biggest change has to do with how Apple iPhone models will be repaired. An anonymous active Apple employee who could not reveal her name, said that under the current process, someone bringing in a broken Apple iPhone has the unit exchanged for a
'like new'
refurbished model
whether the exchange is done at an Apple Store on through the mail. Under the new guidelines, Apple will try to fix the busted device right there in front of the owner with the target of handing the customer his own unit-repaired-back to him.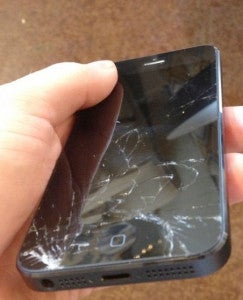 Some Apple iPhone repairs will be made in-house at Apple Stores
Apple Stores, which currently have parts in stock to repair the speakers, receivers, home buttons, the vibrator motor and battery, will be adding more parts next month. Starting in June, Apple Stores will have the capability to
repair and exchange displays
. By July, Store employees will be able to deal with cameras, sleep/wake buttons and logic boards. Additionally, employees will be able to use advanced diagnostic tools that will more rapidly give them a diagnosis on what is ailing a broken iPhone allowing users to more quickly find a problem with an Apple iPhone and repair it.
The new in-house repair policy will start in the U.S. and will then get expanded overseas. Apple says it will save $1 billion dollars making the change. For those whose device is out of warranty, in-house service will cost extra based on the device. Apple has already started the new changes at certain locations with customers response being mostly positive. Apple is also looking to expand its home advisory employees which currently number 4,200. Apple wants to
double the number
of these employees on a year-over-year basis to cut overhead and also to have a larger pool of potential employees to choose from.
Additionally, AppleCare will become a subscription model attached to a person rather than a specific device. Free after care phone support will cover 1 year with possibly two years getting covered in the future. Presently, 90 days of after sales free phone support is allowed without buying AppleCare. Online charts, articles and Genius Bar visits will continue to be free.

Currently Apple buyers get 90 days of after purchase phone support for free
source:
AppleInsider