Central planning, central infrastructure: China's state-owned carriers form venture to build towers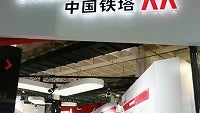 When you are the world's largest mobile market, and your three "competing" wireless carriers are all owned by the government, what is one way to consolidate costs (aside from merging the companies in to a single entity)?
Streamline infrastructure planning of course! China Mobile, China Unicom, and China Telecom have "sold" their network infrastructure to form a joint venture called China Tower Corporation.
Instead of the three state-owned companies building out separate towers and other network infrastructure, China Tower Corp. will build assets to be used by all three companies. China Mobile, being the largest carrier by far, holds a bit larger share of the venture, 38%, while China Unicom and China Telecom are each roughly at 28%.
Another benefit longer term to this arrangement may also be a more stable investment stream into hard-asset infrastructure, a factor in the downward economic indicators in China over the past few months.
source:
VentureBeat