Can Lenovo and Motorola really challenge Apple and Samsung?
99+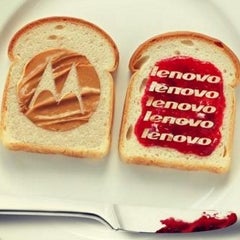 Earlier today,
Lenovo completed the acquisition of Motorola Mobility
from Google, as all customary closing conditions and regulatory requirements have been finally met. The price of the acquisition is of about $2.91 billion (including a 4.7% share in Lenovo that now belongs to Google). As previously stated, the purchase does not include the majority of Motorola's patents, which are (and will be) still owned by Google.
The acquisition enables Lenovo to become the world's third largest smartphone vendor. Motorola will be run as a wholly owned subsidiary based in Chicago, with offices around the world. The Moto and DROID brands will obviously remain alive, together with Motorola's commitment to "pure Android and fast upgrades." Lenovo plans to bring Motorola Mobility to profitability in "four to six quarters" - thus by 2016 the latest.
Google's Larry Page said that Motorola was now "in great hands," as Lenovo's a company "that's all-in on making great devices."
The declaration of Yang Yuanqing, chairman and CEO of Lenovo, was even more enthusiastic:
By building a strong number three and a credible challenger to the top two in smartphones, we will give the market something it has needed: choice, competition and a new spark of innovation. This partnership has always been a perfect fit. Lenovo has a clear strategy, great global scale, and proven operational excellence. Motorola brings a strong presence in the U.S. and other mature markets, great carrier relationships, an iconic brand, a strong IP portfolio and an incredibly talented team. This is a winning combination.
It's clear that the Lenovo chief wants to take on both Apple and Samsung (the top two smartphone makers), besides fighting off all the other relevant handset vendors - like Xiaomi, LG, Huawei, ZTE, Sony, HTC, and so on.
According to IDC, last quarter Lenovo alone shipped 16.9 million smartphones, while Apple shipped 39.3 million units, and Samsung shipped 78 million. We don't know how many smartphones Motorola sold during the quarter, but we're hearing that sales of its Moto E, Moto G and Moto X are going well.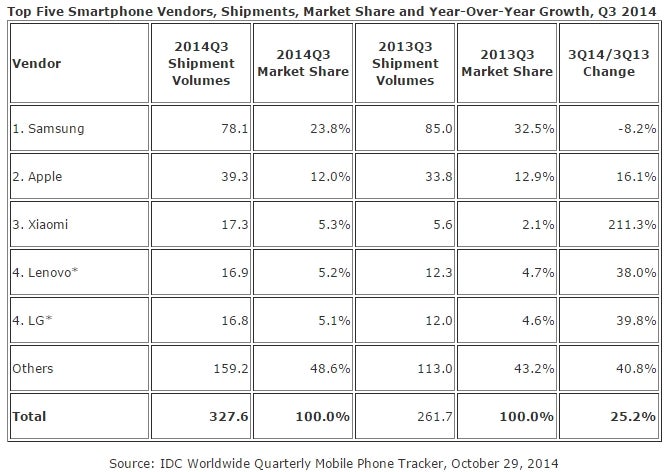 All this being said, we want to ask you: can Lenovo and Motorola get dangerously close to Apple, maybe even surpass it in terms of sales someday? And can it get close to the giant that Samsung still is? Cast your votes in the poll below, and feel free to use the comments section if you have more to add about this.