Bricked: iOS 11.3 disables third party touch displays
36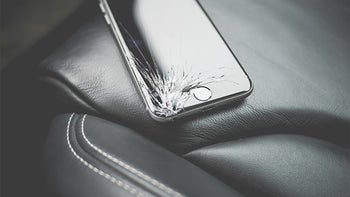 It has been reported that
IOS 11.3
has disabled some
iPhone 8
touch displays. The devices affected are those who have had
third party displays
installed. These displays are typically installed by local repair shops and are not affiliated with Apple. There are videos circulating showing the display on but not registering any touch input whatsoever. Without the touchscreen enabled, the device is essentially useless. It has been noted that people have had their
iPhone 8
displays replaced in this manner since release without any issue. However, after the update rolled out, some discovered that they can no longer use their phone.
This is not the first time users have been hit with this issue. Last year we reported a note in the changelog for
IOS 11.0.3
, which fixed a third party display problem caused by the previous update. The notes also
included a warning
about using third party parts and recommended always having repairs done by Apple. Many choose to use third party repair shops because they are cheaper than Apple. The company has yet to announce whether it will release another update to correct the issue or not.
The question remains, are users stuck with a broken device without a patch?
Well, not necessarily. The issue is supposedly caused by microchip that operates the touch display. Third party shops are accustomed to finding work around solutions for these issues. Sometimes replacing other parts such as the chip itself can resolve it. This appears to be the cost of doing business, especially when the OEM is not in favor of outside companies handling repairs. Still, for many users this is the only viable option when it comes to cost. The issue may become yet another hurdle in the
"Right to Repair"
battle we have covered in the past. It is also worth noting that the last time this issue occurred,
it took a week
for Apple to release the patch.