Bonfire Photo Editor is a fine suite of photo filters and color editing functionality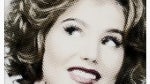 Bonfire Photo Editor is a fine suite of photo filters and color editing functionality. One of the things we like about it is the insanely simple user interface. You just load a photo inside the app - it can be one you just took with your device's camera - and move onto seasoning and peppering it with filters! Thanks to some OpenGL 3.0 optimization wizardry, Bonfire is super quick at applying any of its filters, even when it's working with high resolution images. The downside is the app can output images at maximum of 4096x4096, so keep that in mind if you plan on blowing up your edited images to industrial sizes!
Filters inside Bonfire are broken down in 8 categories - Image, Enhance, Effect, Art, Tone, Funk, Glass, and Pop. And here's what they do in a nutshell! Image lets you rotate a photo vertically, horizontally, and on the sides. Enhance lets you tune the brightness, contrast, and saturation with easy to use sliders. Effect converts any ol' selfie to a fashion magazine photo, while Art turns it into a Renaissance watercolor masterpiece (well, don't take it literally). Tone is a pretty cool way to completely change the vibe of a photo by just messing with the color. Funk turns you into an instant comics star - the black & white filter is taken straight out of Sin City! Glass is a pretty cool lens effect which many a budding Photoshop masters will recognize from online tutorials. And Pop gives the photo a dot-patterned look.
If that's not enough for you, there are optional VIP filters you can purchase in packs. They look rather stunning, as you can see in the app itself (you can preview it), or by going to
the app's Instagram page
. Where words fall short, a picture says a thousand words, and as the Instagram page shows, Bonfire can deliver stunning results.
If you fancy what you're seeing, grab Bonfire from the Google Play Store. It's free!