Blackphone co-creator Geeksphone calls it quits in the smartphone market
7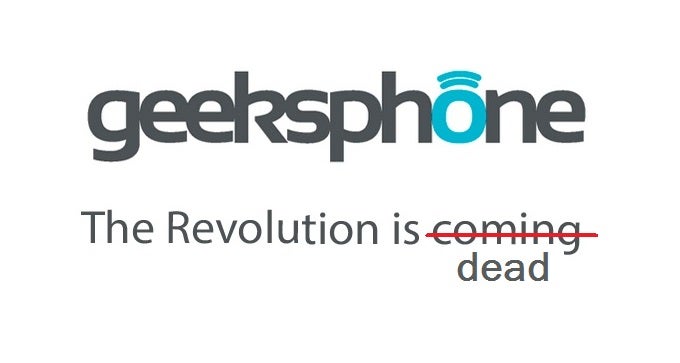 In the context of Edward Snowden's revelations about an alleged data collection mechanism backed by governments from across the world, the
Blackphone
, a smartphone that focuses on advanced communication security features, raised a lot of interested eyebrows.
After being bought out of the Blackphone project back in February, Geeksphone, the Spanish hardware startup that joined up with security software experts Silent Circle to launch the Blackphone, announced today that it will abandon the phone business altogether.
Founded back in 2008, Geeksphone launched six smartphones in its six years of existence, one of the most interesting being the multi-OS
Geeksphone Revolution
, but the operations will now be stopped. Interestingly, Geeksphone says that it will open-source everything that it can, in an attempt to benefit the community.
The hardware engineers over at Geeksphone, as well as co-founder Javier Aguera, will transition to new jobs at Silent Circle, who continues to work on the BlackPhone project without its former hardware partner. Other company employees have found new jobs at geeks!me, a wearable technology spinoff which is currently developing a new smartwatch with fitness-tracking capabilities.