BlackBerry users may favor touch screens after all
8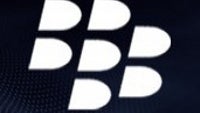 The prevailing sentiment after the so-so launch of the
BlackBerry Z10
was that the true BlackBerry users, who love QWERTY keyboards, would buy the
BlackBerry Q10
in droves. But based on which BlackBerry 10 model downloaded the majority of certain apps, we can reach the conclusion that BlackBerry users would rather have an
all-touch model
than a phone with a physical QWERTY attached.
Not only have Z10 users downloaded more apps than Q10 users overall each month, this has been the case regardless if we are talking about games or productivity apps. If the QWERTY equipped BlackBerry Q10 is favored by business users because of the physical keyboard, as you would expect, why have the vast majority of downloads of the most popular productivity apps in BlackBerry App World been to owners of the Z10?
The number one third party app in the productivity category is a little number called
Stuff I Need
. In June, a whopping
83.5% of the downloads
of this app, went to the BlackBerry Z10. The latter device was also responsible for 75% of the June downloads of the next most popular productivity app,
Corky Notes
.
Based on these numbers, it doesn't look like there were a large number of BlackBerry traditionalists coming out of the woodwork at the last second, waiting to buy the QWERTY-equipped BlackBerry Q10.
source:
BerryReview