BlackBerry to sell its Canadian real estate, lease back some of it to continue operations
16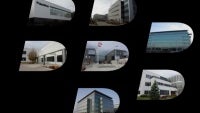 BlackBerry announced that Spear Street Capital, LLC has agreed to purchase the phone-maker's Canadian real estate properties for US $278 million (equal to Canadian $305 million). Under these terms, BlackBerry will sell more than 3 million square feet of space, including 19 buildings and vacant lands, while leasing back a portion of said property to further its operations.
"The company continues to have a strong presence in Canada, with Waterloo continuing as the home of its global headquarters."
- reads the statement. The deal is expected to close during May, with 80% of the holdings being fulfilled by the end of May. The other 20% will dealt with by the end of the third quarter.
Hopefully the financial injection and shedding of unneeded property maintenance and owning costs will help BlackBerry land back on its feet. The company might be keeping a bit quiet lately, but CEO John Chen is taking its turnover to heart and isn't keeping still when it comes to delivering cost-cutting measures.
Just to put news into perspective, look at these cutouts from a BlackBerry investment brochure, which details and locates all the property that's to be sold off. As you'll see for yourself, It's quite a bit of architecture.
source:
BlackBerry