Bill Gates not bothered by Steve Jobs' comments about him in biography
34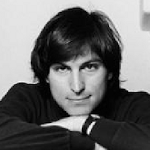 Bill Gates
responded on television to those seeking a comment from the Microsoft Chairman on how he was portrayed by
Steve Jobs
in the latter's biography written by Walter Isaacson. Gates said he was not bothered by Jobs' statement that he was "
basically unimaginative
" and "
never invented anything... He just shamelessly ripped off other people's ideas
." Of course, Gates is not totally without blame, as he spew forth some vitrol himself as he called the late Apple co-founder a "
weirdly flawed human being
."
Speaking on ABC's "
This Week
" and said that although Jobs did say some tough things about him, but also did say a lot of nice things as well. Talking about how both tech titans got to work together, Gates said about the comments in the biography, "
We spurred each other on, even as competitors. None of that bothers me at all
."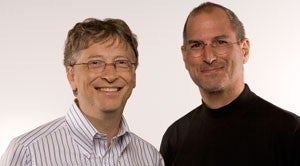 Tech titans Gates and Jobs
Gates feels that Jobs considered
Apple to be the good guys
and
Microsoft the bad guys
and can even understand why Apple's former Chairman and CEO might have felt that way. Hew pointed out that Apple sold products with a price premium so high, there was a question of whether they could survive in the marketplace. Microsoft, on the other hand, sold high volume products at a range of prices which allowed them to work with many other companies.
The book revealed many confrontations between the two tech titans. According to Microsoft's chairman, whenever they tangled, Jobs would become emotional and angry while Gates says he himself would end up calming down.
source:
ABCNews
via
AppleInsider