Big budget flick The Avengers had some scenes shot using an Apple iPhone
18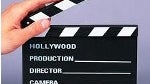 Outside of the first-gen version, the
Apple iPhone
traditionally comes with one of the better cameras to grace the back of whatever smartphones are available at the time. Even so, could it be used to replace the expensive, specialty equipment used to film a big budget Hollywood blockbuster? Oscar-nominated cinematographer Seamus McGarvey thinks so. Making his big budget debut with
The Avengers
, McGarvey replaced some of the expensive cameras used to film the movie with an Apple iPhone for some scenes.
The
Irish Film and Television Network
spoke with the cinematographer who confirmed that he used an Apple iPhone for a couple of shots that survived the final cut of the movie and also
appear in the trailer
for the film. McGarvey did not specify which iPhone model was used in the filming, but considering that the scenes were shot in April, the only choices would have been the 3MP camera on the back of the Apple iPhone 3GS or the 5MP shooter that is on the Apple iPhone 4. The latter
captures video at 720p
while the new iPhone 4S can record in 1080p. However, there is no sign that the cinematographer was able to get his hands on an early pre-release copy of the latest Apple iPhone.
McGarvey justified his use of the smartphone's camera to film some scenes, saying that every piece of equipment at your disposal should be used to achieve your vision. He added that a movie is not defined by the kind of camera equipment used but by the decisions made with the equipment available. He noted that sometimes you are forced to go with the cheapest option, but even so, "
you can still make poignant decisions that will effect the look of the film
," he said.
Other movies that McGarvey worked on include
Atonement, Charlotte's Web
and
The World Trade Center.
With The Avengers, scheduled to be released May 4th, 2012, he finally has a budget that allows him to use more expensive and sophisticated gear.
With the video of the movie's trailer below, see if you can spot part of the scenes that were shot using the Apple iPhone.
source:
IFTN
via
AppleInsider