Best Buy launches own Insignia Flex 9.7-inch Android tablet on Nov 11: priced at $239-$259
2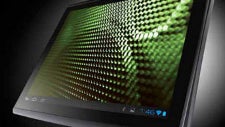 Best Buy's own Insignia Flex 9.7-inch tablet was
unveiled on Facebook last week
, and now whispers have narrowed down its price to between $239 and $259. Retailer Best Buy is using its home grown Insignia brand to sell cheaper electronics, and this is clearly one of the most affordable 9.7-inch tablets we've seen.
The Insignia Flex release date is set to November 11th, and the device will be sold only at Best Buy stores, a source in the know claims, but the date is still not official as the retailer wants to keep it a secret.
Earlier, it was revealed that the 9.7-inch Flex will feature a dual-core 1GHz processor, and 10-hour battery life.
source:
Reuters