Best Buy founder Schulze gets 30 day extension on his bid deadline to conduct due diligence
10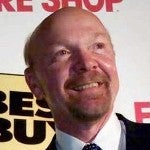 Best Buy founder and former CEO Richard Schulze is seeking to
buy out the troubled big box retailer
. On Friday, Best Buy gave Schulze an extension of 30 days to do due diligence (alliteration alert) before deciding whether or not to enter a bid for the electronics seller. The new deadline for Schulze is February 28th which will allow him to see how well Best Buy does over the holiday season.
make a final decision
on whether or not to accept it.
The original agreement between Schulze and his brainchild was signed by both parties on August 26th, and allowed the chain's founder to access certain Best Buy information in order to conduct due diligence and gave him permission to form an investment group to make a fully financed bid for the company.
"Both parties believe that allowing Mr. Schulze to bring his offer after the holiday season and fiscal year end is in the best interests of shareholders and provides Mr. Schulze and his potential partners with an opportunity to include the Company's full year results as part of their due diligence review. Accordingly, Best Buy and Mr. Schulze have mutually agreed that Mr. Schulze will have the opportunity to deliver the proposal to the Board of Directors on or after February 1, 2013 through February 28, 2013. The Board would, within 30 days, review and take a position on any such offer, consistent with its fiduciary duties and in the best interests of shareholders. There is no guarantee that Mr. Schulze will present an offer, or that such an offer would be accepted by the Board of Directors."-Best Buy
source:
BestBuy
via
BGR