Best Buy corroborates $150 on-contract price for Nokia Lumia 920
17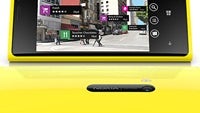 We've already seen the PureView-laden
Nokia Lumia 920
prematurely listed on Best Buy and eBay
for $149.99, but while those listings have been removed, now we have an in-store picture that corroborates the $150 on-contract price for Nokia's Windows Phone 8 flagship.
This makes the Lumia 920 $50 cheaper than most other high-end devices as Nokia is definitely trying to get you buying Windows Phone. Off contract, the device will sell for $600, which is again $50 less than the rumored $650 retail price for a rival device like the iPhone 5.
However when fared against the Samsung Galaxy S III, the Lumia 920 is around $50 more expensive.
Nokia is bringing its PureView camera technology with great low light performance, and the Lumia 920 also comes with wireless charging, but will this be enough for it to get traction? What do you think?
source:
WP Central