BBM much more popular on iOS than Android
14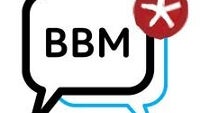 BBM for iOS was launched about a month ago
, alongside BBM for Android. The app is a top 5 download for iOS users in 50 countries. Meanwhile, the Android variant of the app is top ten only in Indonesia, South Africa, the UAE and Saudi Arabia. A good example of this split is seen in Argentina, where BBM is the number one app in the App Store. On the Google Play Store, it is number 14.
In trying to explain the difference in reception for BBM on the two platforms, some point to the reverse bias found with messaging app Kik. Not only does this app match BBM in the numbers of iOS and Android users, Kik is located in Waterloo, Ontario which is home to BlackBerry (a great coincidence). In the U.S., Kik is the 39th top iOS app while it is number 12 on GooglePlay. In other words, unlike BBM, Kik appears to be more popular amongst Android users.
Kik's position as the teen messaging app for the moment appears to be at the center of things. BBM is not aiming for the teen user. It still has a focus on the business user, a legacy leftover from the days when a BlackBerry was as much an essential tool for the businessman as a pinstriped suit. Does this mean that the iPhone has become more of a essential business tool than an Android handset?
It still is early days for BBM on the two platforms and others could explain the difference in acceptance of the app by saying that perhaps there are fewer interesting choices for iOS which explains BBM's higher chart position for that platform. We could go back and forth (and probably will) without getting closer to the actual reason for the discrepancy. for now, we can only present the statistics which show BBM as being more popular among iOS users.
source:
BGR
Recommended Stories