BBM for Android and iOS finally lets you ignore PINs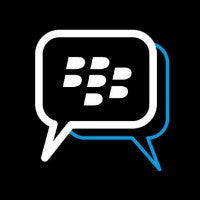 When BlackBerry Messenger first came out, it made sense to have a unique BBM PIN that you shared in order to connect with friends. At the time, people were wary of using a phone number as the identification for such a service (and Snapchat has shown that you still should be), so the idea made sense. However, these days the idea is antiquated and frankly just flat out annoying in practice.
The update for Android will be rolling out over the next 24 hours, and the update for iPhone is planned for sometime this week. It's a solid update to BBM, but as usual the question remains whether it really matters, or if BlackBerry is once again too late to the game. At this point, it seems that most users who found BBM the most useful have already moved to WhatsApp or even Facebook for their messaging needs. Will anyone out there be using this?