BBC iPlayer for iOS update to allow off-line viewing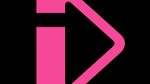 "This fundamentally changes one of the most annoying restrictions about viewing programmes. It means audiences are liberated from the constraints [of online-only viewing] and it fundamentally changes what it means to go on holiday. With mobile downloads, you can now load up your mobile phone or tablet with hours and hours of BBC programmes, then watch them on the road, on the tube, on a plane, without worrying about having an internet connection or running up a mobile data bill."-Daniel Danker, BBC's general manager of on-demand programmes
An update scheduled for Tuesday will allow users of the BBC iPlayer for iOS to download television shows onto their iOS device for viewing off-line. The function will soon be available for Android users, which is why
the BBC put pressure on Adobe to put its Flash Player back
on the UK Google Play Store. Before the update, users of the app had to be hooked up to an internet connection and viewed the video as it streamed over the display on their device.
The advantage to being able to watch a television show off-line is that it will
let you view the shows you want to see wherever you are
. Are you planning to fly for business or a vacation? You can load up the BBC programs you want to view on the plane and watch them while in the air. Since you're watching them off-line, you don't have to shut off your phone. Only those with paid-up BBC licensing fees will be able to use this function.
The programs are saved for 30 days or 7 days after you start watching. You do need to be on a Wi-Fi network while downloading the shows, and of course you need to be using the BBC iPlayer for iOS app. Those in the States are supposed to be receiving a Global version of the BBC iPlayer although we have no idea when this might be made available.
source:
TheGuardian
via
Pocket-Lint