Award-winning puzzler Monument Valley discounted to just $0.99 on Google Play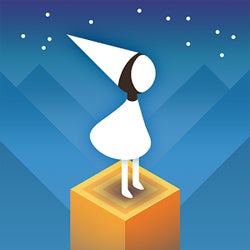 Now is your chance to nab M. C. Escher-inspired head-scratcher Monument Valley for just $0.99 on Google Play (down from the usual $3.99).
Monument Valley is a gorgeous puzzle game with interesting gameplay mechanics, set in a wondrous world of impossible architecture. You control a silent female protagonist and your goal is to navigate her through the game's clever levels by rotating the perspective of the world around her and interacting with certain structures in the stages.
Monument Valley won the Apple Design Award in 2014, which is no small feat, and was named Apple's best iPad game that same year. With over 26 million sales as of May 2016, Monument Valley is an undeniable phenomenon in the mobile gaming world. If you haven't yet experienced its enchanting world yet, now is the perfect chance to amend this mistake and grab it for a sweet $0.99.