Average person looks at his phone 150 times per day
10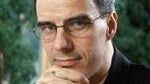 Last Thursday, the Mobile Web Africa conference was held in Johannesburg and some interesting information showing the
powerful bullish trend of the mobile industry
was revealed. Repeating a statistic fist mentioned by Nokia at MindTrek 2010, it was repeated by star 3G consultant Tomi Ahonen (whose picture graces this story) that the average person
stares at his/her phone 150 times per day
. That works out to once every 6.5 minutes of every hour that the average person is awake.
According to Ahonen, mobile is a faster way to reach consumers than other digital forms of communications. A study done in New Zealand found that the average email is opened 48 hours after it is sent while the average text message is opened 4 minutes after being sent. Ahonen said, "
SMS is literally 720 times faster than e-mail in message-opening throughput
." Another example of how consumers respond better to mobile information involves luxury retailer Tiffany. Ahonen noted that Tiffany's website originally wasn't originally optimized for mobile viewing. Once the company optimized the site for mobile,
sales from the company's website grew 125%
.
The consultant noted how newspapers in China have managed to convert 39% of their readers into paying subscribers for MMS news headlines using the line, "
Tomorrow's headlines today.
" Carrier China Mobile has 40 million paying subscribers for MMS and SMS headlines. He also brought out that when the world's economies turned bearish in 2008, mobile still had strong growth.
We all wonder how we lived without our smartphones. And to show you how quickly this industry has been built, Ahonen says that mobile is the fastest growing industry of all time going from
zero to $1 trillion in 2010
and that is expected to double by 2020. By then, he expects that even the cheapest "Africa phone" will have decent specs including3G, Wi-Fi, a touch screen and an 8MP camera and will cost $10.
source:
TechCentral