Asurion insurance will be available for the Verizon iPhone 4
25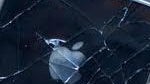 With the Verizon iPhone 4 launch well on its way, some new owners will probably be surprised to find store employees asking if they want to add insurance with their purchase. Naturally, it's still relatively hard to find
carriers offering insurance with Apple's pride and joy
, but it appears that Big Red is taking care of their customers.
We all know the emotions that begin to erupt after finding your handset either damaged or lost, but if you have insurance, there isn't much to worry about except for the deductible you'll need to pay when filing a claim. Well, thanks to
Asurion
, newly minted Verizon iPhone 4 owners can take the opportunity to add insurance to their new purchase. But be warned, it's going to cost you more than you'd think.
One of our tipsters managed to send us some
pricing information regarding insurance with the iPhone 4
– and it looks as though it's slightly up there in terms of cost. Specifically, you've got three options to go with:
Total Equipment Coverage (TEC): $10.99/month
Wireless Phone Protection (WPP): $9.18/month
Extended Warranty (EW): $1.99/month
For those who aren't too familiar with the options, the extended warranty option will only cover things like manufacturer's defects – which are obviously covered within the first year automatically. However, it becomes useful once you're outside the manufacturer's warranty.
Secondly, you're got wireless phone protection which covers things like accidental damage and theft. Granted that you'll be covered for defects within the first year, you're not going to have coverage against defects once you're outside the manufacturer's warranty. And even if you drop your phone within the first year, the deductible will still apply.
Lastly, Total Equipment Coverage encompasses all the benefits of Wireless Phone Protection and Extended Warranty. So if you drop your phone, it's stolen, or simply stops working due to a defect, you'll be covered as long as you're paying for the monthly insurance feature and deductible.
However, it's worth noting that the deductible for the
16GB iPhone 4 is $169
, while there is a charge of
$199 for the 32GB model
. So you might want to do the math before adding on insurance to see whether or not it's a viable option for you. Regardless, it's just nice to see some sort of insurance available; rather than simply going with Apple Care.
Thanks Alex!