Appstore integration forces Amazon to pull its app from Google Play
13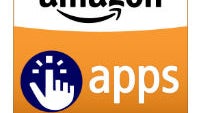 A pretty standard stipulation in the terms of service for modern app stores is that you're not allowed to publish an app that conflicts with the content sales of the platform. The usual target of these rules are competing app stores that would sell apps and games, but the rules can extend to other content. So, it really shouldn't be any surprise that Amazon has been forced to pull its app from Google Play for including its own Appstore.
The story goes like this:
Amazon pushed a big update
to its central Android app in the Google Play Store back in September. The app update included big changes which allowed users to access their Prime Videos and other digital content purchased from Amazon, including apps and games from the Amazon Appstore. The interesting thing is that at the time that Amazon published this update, all of this was sort of legal, per the Google Play terms of service, which only said that you couldn't publish an app "whose primary purpose" is to sell apps and games. This was a feature of Amazon's app, but not the "primary purpose", so it was technically legal. But later in September, Google changed those terms to include the following stipulation:
You may not use the Store to distribute or make available any Product which has a purpose that facilitates the distribution of software applications and games for use on Android devices outside of the Store.
As you can see, the new language broadens the affected apps to any that "has a purpose", rather than those with a "primary purpose" to sell apps and games. The result of the change is that Amazon had to pull the version of its app that contained the Appstore. Oddly, though, rather than replace that listing with an updated app, Amazon did pull it completely (it is still available for sideload directly from Amazon), and added a new Amazon Shopping app to the Play Store. No one really knows about this change, apparently, because the Amazon Shopping app has very few downloads. So, if you want to get updates, you should probably grab the new Amazon Shopper app.
The change to the Play Store terms probably isn't just affecting Amazon though. The Humble Bundle app recently disappeared from the Play Store, and it is suspected that the new terms are the reason for this disappearance as well. Though, Google is still only targeting app and game stores, and seems to be leaving media content stores alone, unlike Apple, which has removed all digital content stores from the iOS App Store.