Apple's legal team gets new ammunition with patent on original Apple iPhone feature
20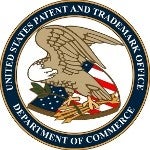 Apple's legal team just received some new ammunition against unlicensed patent users as the USPTO on Wednesday
issued a series of patents
to the Cupertino based firm. Among the patents issued was one that was filed by Apple for the use of finger gestures on the original
Apple iPhone
as a replacement for buttons and a stylus. Apple notes that the use of a finger that could be tracked on the touchscreen of a portable multifunction device could help in displaying and managing lists.
Apple's patent filing mentions how some mobile communications devices can end up being swamped by buttons, or manufactured with buttons that control a number of different functions, or controlled with the use of a complex menu system. Apple noted that the use of these tools could result in the user having to
memorize certain key sequences
in order to store or retrieve information. In its filing, the tech giant also notes that some portable devices use a stylus to manage a list. But the problem with that is because the screen is designed to use the pinpoint edge of the stylus, it won't work with a thicker fingertip.
On the image below, provided courtesy of
Patently Apple
, you can see on the left, the diagram from Apple's patent filing that shows how the company envisioned displaying and managing a favorite contacts list on an iPhone. To the right is a screenshot of an
Apple iPod Touch
showing the patent in operation.
Another patent awarded to Apple, 8,090,767, covers how the portable hard drive capabilities of the Apple iPod Touch was eventually carried over to the Apple iPhone. The latter did not have the functionality of
being used as a portable hard drive
from the get go, which is something that the iPod Touch was capable of almost immediately upon its launch.
source:
PatentlyApple
via
AppleInsider