Apple ups Q1 iPhone 4 shipment target to 21 million units, including the CDMA version
25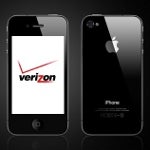 Well, it seems that the rumors about an eventual Verizon iPhone won't die of natural death, even in the period between Christmas and New Year. Digitimes reports, based on info from Taiwanese components suppliers, that Apple just upped the shipments target for the iPhone 4 from 19 million units, to 20-21 million.
Actually the increased forecast is coming from a bump in the expected WCDMA iPhone shipments - from 13 million to 14-15 million. The rest, sources say, are 5-6 million CDMA iPhones for North America and the Asia Pacific. The North America part is interesting here, as it implies Verizon. Still, just 6 million units, which on top of that have to be shared with "Asia Pacific" carriers, doesn't sound very plausible to us, unless it is just to let the die-hard iPhone fans on Verizon
take first dibs
before the next iPhone version in the summer.
Why would Apple incur penalty charges for breaking the exclusivity contract with AT&T over a few million units, unless there is a grander scheme going on behind the scenes, is beyond us. For all we know, these mystic CDMA iPhones might be all going to China Mobile, as numerous rumors have suggested so far - the carrier has around 75 million subscribers, so if even less than 10 percent wanted the iPhone, the whole shipment could very well be heading there. We should know very soon.
source:
Digitimes