Apple stops blocking Microsoft SkyDrive, version 3.0 live in the App Store
13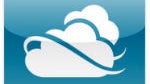 Most of the conspiracy theorists tend to say that Apple is always blocking every single Google app update that rolls into the iTunes App Store, but the reality is that Apple hasn't substantially blocked a Google app since Google Voice was first submitted. Of course, it's a bit different story with Microsoft, because Apple has been blocking Microsoft SkyDrive for almost a year. But, that standoff has finally been resolved, and SkyDrive version 3.0 is now live in the App Store.
The issue was that Microsoft had the functionality for users to upgrade storage options in the app, and per Apple's iTunes agreement, Apple wanted a 30% cut of any in-app purchases. For some reason, Microsoft decided to fight and fight over the issue, which ended up being pointless, because in the end, Microsoft simply used the web workaround, just like Amazon did with its Kindle app. Storage upgrades for SkyDrive are now done via the web, rather than in-app.
The update adds support for the iPhone 5 and iPad mini, as well as adding the option to download full size images to your iOS device. Other than that, it's a bit of a UI refresh, better document support, and various bug fixes.
If you want to grab Microsoft SkyDrive for iOS, it's available for free in the
iTunes App Store
.