Apple signs a new deal with Warner Music that cuts the fees it pays out to the label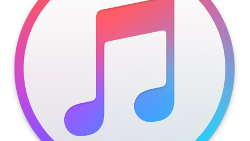 In order to reduce the fees paid at Apple Music, the tech titan has announced its first major licensing deal with a big time music label since Apple launched its streaming music service two years ago. Thanks to its new contract with Warner Music, Apple will now continue to stream chart toppers from Bruno Mars, Ed Sheeran, the Red Hot Chili Peppers and more. The pact covers use of the Warner catalog for iTunes, Apple's online store, and Apple Music.
Under terms of the deal it is now trying to work out with other music providers, Apple is paying the record labels a smaller percentage of sales generated by Apple Music subscribers than it paid out under the original contracts that Apple agreed to. And the record companies and other holders of music rights are willing to accept a smaller percentage of revenue as long as subscribers continue to flock to streaming services like Apple Music, Spotify and others. On-demand streaming is now the number one source of sales for the record industry in the U.S. Sony is believed to be close to a deal with Apple, while talks with Universal are said to be far from getting completed.
Spotify recently signed a new deal with the labels that cuts the amount it pays them from 55% of revenue to 52%, contingent of certain performance targets being met. Apple, which has paid a higher percentage of its revenue to music providers than Spotify has, is seeking to cut its payments to the labels from 58% to 55%.
Times have changed since Apple signed its initial deals with the labels. Back then, Apple was willing to pay the record companies a little more money than it wanted to because it believed that the more content it offered, the more iPhones it would sell. And as iPhone users filled up their iOS flavored handset with a ton of tunes, it made them less likely to swap to an Android powered model. But those days are gone, and Apple needs Apple Music to be able to stand on its own two feet as a business. The first step is to cut costs, which is what Apple is trying to accomplish with the new contract demands.
source:
Bloomberg